ASTM B463 Sanicro 28 Flange

Home » ASTM B463 Sanicro 28 Flanges
Sanicro DIN 1.4563 Orifice Flanges Suppliers Italy, Sanicro UNS N08028 Ring Type Joint Flanges At Italy, Europe, Sanicro 28 Square Flanges, Sanicro 28 Screwed Flanges, Sanicro 28 Welding Neck Flanges Manufacturers, Sanicro 28 Flanges Supplier & Exporter In Italy & Germany, Europe.
Sanicro Blind RTJ Flange, B16.48 Forged and Plate Flanges, Sanicro overlay flanges, High Pressure Sanicro Flanges Manufacturer in Italy, Europe, ASTM B463 ANSI B16.5 Socket Weld Flange, ASTM B463 Blind Flanges, Sanicro 28 B16.48 Weld Neck Flanges, B16.48 SORF Flanges Suppliers in Europe,  Sanicro 28 Flanges prices in Europe.
Dinesh Tube is ASTM B463 Slip On Flanges stockholder in Italy, Europe, ASTM B463 Blind Flanges, B16.48 Weld Neck Flanges, ASME SB16.48 UNS N08028, ASTM B463 Socket Weld Flanges, B16.48 Spectacle Blind Flange suppliers in Europe.
ASTM B463 material, N08028 material, Sanicro Flanges Manufacturer, ANSI Flanges, ASME 28 Flanges, 28 BS Flanges, DIN 28 Flanges, Sanicro RTJ 28 Flanges Leading Manufacturers, Sanicro RTJ 28 Flanges Supplier in Europe, DIN Standard Flanges distributor & dealer in Europe.

Detailed Information
Dinesh Tube is one of the most prominent manufacturers and suppliers of Sanicro 28 Flanges. Our Alloy 28 Flanges are of eight types Sanicro 28 Slip On Flanges, Sanicro 28 Weld Neck Flanges, Sanicro 28 Blind Flanges, Sanicro 28 Orifice Flanges, Sanicro 28 Socket weld Flanges, Sanicro 28 Threaded Flanges, Sanicro 28 Long weld Neck Flanges, Sanicro 28 RTJ Flanges, Sanicro 28 Reducing Flanges, Sanicro 28 Forged Flanges. Sanicro 28 Flange is used in pipe systems to connect straight pipe or tubing sections, adapt to different sizes or shapes and for other purposes, such as regulating fluid flow. Flanges are used in a piping system to change direction or function, which is mechanically joined to the system. The simplest way to achieve this is to bend the pipe in the direction required, but this process will stretch and thin the outer wall of the pipe whilst thickening and wrinkling, the inner wall of the pipe. This results in flow resistance and accelerated wall erosion. 
Sanicro 28 Lap Joint Flanges are also being offered in customized sizes and shapes to our customers. Similar properties of Sanicro 28 Ring Joint Type Flanges are found in silicon – chromium steels, in chromium steels of high nickel – content, in chromium – tungsten steels, and in the high – chromium steels, the last mentioned being called stainless steel. When liquid quenching is impractical (because of the danger of cracking or distortion, or because of cost), various low – carbon nickel or nickel – molybdenum steels such as these Sanicro 28 Socket Weld Flanges in the normalized – and – tempered condition can be used for low – temperature service.
All our Sanicro 28 Flanges conform to international standards and are manufactured according to ASTM, ASME, DIN, ANSI, EN, WERKSTOFFE, JIS, BS standards. Dinesh Flanges supplies a full range of specialized Sanicro Flanges used for high-performance gas chromatography (GC) and liquid chromatography (LC) as components for chromatography columns used for analytical and preparative processes in diverse industries. Each piece of Flanges is fully tested by professionals according to international standards. Also available at best possible rates in the market.
Cities We Deliver
Moscow, London, Saint Petersburg, Berlin, Madrid, Kyiv, Rome, Paris, Bucharest, Minsk, Budapest, Hamburg, Warsaw, Vienna, Barcelona, Stockholm, Kharkiv, Novosibirsk, Yekaterinburg, Nizhniy Novgorod, Belgrade, Munich, Milan, Prague, Copenhagen, Sofia, Samara, Omsk, Kazan, Rostov-na-Donu, Chelyabinsk, Ufa, Dnipro, Donetsk, Dublin, Brussels, Volgograd, Odessa, Birmingham, Perm, Koeln, Naples, Krasnoyarsk, Turin, Liverpool, Saratov, Voronezh, Valencia, Zaporizhia, Marseille,Lodz, Krakow, Riga, Amsterdam, Nottingham, Lviv, Sevilla, Tolyatti, Zagreb, Sarajevo, Sheffield, Zaragoza, Athens, Kryvyi Rih, Frankfurt am Main, Krasnodar, Palermo, Ulyanovsk, Chisinau, Wroclaw, Izhevsk, Bristol, Yaroslavl, Barnaul, Rotterdam, Essen, Glasgow, Stuttgart, Dortmund, Vladivostok, Irkutsk, Genoa, Oslo, Khabarovsk, Khabarovsk Vtoroy, Düsseldorf, Goteborg, Poznan, Malaga, Helsinki, Orenburg, Bremen, Vilnius, Novokuznetsk, Ryazan', Tyumen, Lisbon, Lipetsk, Hannover, Penza, Mykolayiv, Naberezhnye Chelny, Leicester, Leipzig, Kalininskiy, Duisburg, Astrakhan, Nuernberg, Makhachkala, Dresden, Tomsk, Mariupol, Gomel, Kemerovo, Skopje, The Hague, Lyon, Tula, Edinburgh, Gdanskm, Antwerpen, Kirov, Leeds, Luhansk, Cardiff, Cheboksary, Murcia, Kaliningrad, Toulouse, Bryansk, Bratislava, Ivanovo, Sevastopol, Magnitogorsk, Wandsbek, Kursk, Szczecin, Palma, Tver, Khmelnytskyi, Manchester, Tallinn, Bochum, Las Palmas de Gran Canaria, Nizhny Tagil, Bochum-Hordel, Makiyivka, Tirana, Kaunas, Stoke-on-Trent, Brno, Mahilyow, Bydgoszcz, Bologna, Stavropol', Wuppertal, Ulan-Ude, Lublin, Coventry, Arkhangelsk, Bilbao, Thessaloniki, Vinnytsia, Florence, Belgorod, Kurgan, Vitebsk, Zurich, Plovdiv, Kaluga, Nice, Krasnogvargeisky, Simferopol, Sunderland, Alicante, Bielefeld, Cordoba, Sochi, Birkenhead, Orel, Volzhskiy, Smolensk, Kherson, Murmansk, Islington, Reading, Iasi, Valladolid, Poltava, Vladikavkaz, Hrodna, Katowice, Cluj-Napoca, Cherepovets, Timișoara, Vologda, Kingston upon Hull, PrestonBonn, Ostrava, Varna, Vladimir, Chita, Mannheim, Chernihiv, Newport, Craiova, Constanta, Saransk, Malmoe, Brest, Surgut, Swansea, Bradford, Cherkasy, Vigo, Southend-on-Sea, Sumy, Galati, Bialystok, Tambov, Catania, Utrecht, Marienthal, Karlsruhe, Zhytomyr, Hamburg-Nord, Yoshkar-Ola, Taganrog, Horlivka, Kostroma, Gijon, Bari, Nantes, Brasov, Komsomolsk-on-Amur, Strasbourg, Belfast, Mal'chik, Wiesbaden, Ljubljana, Derby, Muenster, Gelsenkirchen, Sterlitamak, Eixample, Aachen, Petrozavodsk, Moenchengladbach, Plymouth, Augsburg, Luton, L'Hospitalet de Llobregat, Espoo, Latina, Bratsk, Rivne, Gdynia, Carabanchel, Wolverhampton, Eimsbuettel, Altona, Nis, Porto, Kropyvnytskyi, Kamianske, Montpellier, Częstochowa, City of Westminster, Chemnitz, Orsk, Southampton, A Coruna, Nizhnevartovsk, Braunschweig, Puente de Vallecas, Angarsk, Mar'ino, Novorossiysk, Khimki, Blackpool, Krefeld, Aarhus, Kosice, Chernivtsi, Sant Marti, Ternopil, Gasteiz / Vitoria, Yakutsk, Granada, Nizhnekamsk, Halle (Saale), Hamburg-Mitte, Dzerzhinsk, Kiel, Bordeaux, Gent, Syktyvkar, Elche, Milton Keynes, Magdeburg, Ploiești, Lille, Ciudad Lineal, Bexley, Kremenchuk, Sosnowiec, Stary Oskol, Neue Neustadt, Radom, Groznyy, Oviedo, Santa Cruz de Tenerife, Graz, Shakhty, Blagoveshchensk, Banja Luka, Babruysk, Fuencarral-El Pardo, Messina, Badalona, Oberhausen, Verona, Prokopyevsk, Rybinsk, Vykhino-Zhulebino, Freiburg, Northampton, Zelenograd, Archway, Biysk, Novi Sad, Veliky Novgorod, Centralniy, Lutsk, Bergen, Braila, Norwich, Mokotow, Luebeck, Cartagena, Terrassa, Eindhoven, Rennes, Torun, Kielce, Jerez de la Frontera, Oradea, Sabadell, Mostoles, Linz, Alcalá de Henares, Ivano-Frankivsk, Debrecen Padova, Erfurt, Vasyl'evsky Ostrov, Tampere, Harburg, Pskov, Favoriten, Nicosia, Charleroi, Severnyy, Tilburg, Balakovo, Armavir, Bila Tserkva, Dudley, Hagen, Gliwice, Pamplona, Rostock, Fuenlabrada, Aberdeen, Reims, Engel's, Burgas, Kassel, Severodvinsk, Portsmouth, Newcastle upon Tyne, Klaipeda, Zabrze, Zlatoust, Cork, Vantaa, Syzran', Bytom, Almeria, Praga Poludnie, Sutton, Petropavlovsk-Kamchatsky, Trieste, Donaustadt, Leganes, Le Havre, Swindon, Dun Laoghaire, San Sebastian, Hamm, Mainz, Brescia, Geneve, Cergy-Pontoise, Korolyov, Sants-Montjuic, Santander, Liege, Kamensk-Uralsky, Prato, Saarbrücken, Groningen, Taranto, Crawley, Castello de la Plana, Yasenevo, Podolsk, Burgos, Amadora, Ipswich, Bielsko-Biała, Yuzhno-Sakhalinsk, Almere Stad, Split,Saint-Etienne, Turku, Wigan, Kramatorsk, Croydon, Miskolc, Walsall, Herne, Lyublino, Mansfield, Olsztyn, Bacau, Oxford, Muelheim, Albacete, Reggio Calabria, Arad, Baranovichi, Toulon, Angers, Horta-Guinardo, Patra, Alcorcon, Berezniki, Volgodonsk, Breda,Pitesti, Miass, Abakan, Neukoelln, Getafe, Novocherkassk, Osnabrück, Nou Barris, Warrington, Szeged, Basel, Zenica,Solingen, Pilsen, Nazran', Slough, Piraeus, Bournemouth, Peterborough, Ludwigshafen am Rhein, Floridsdorf, Leverkusen, Hortaleza, Rubtsovsk, Mytishchi, Salavat, Oldenburg, Bibirevo, Khoroshevo-Mnevniki, Modena, Nijmegen, Grenoble, Cambridge, Rzeszow, Doncaster, Melitopol, Golyanovo, Admiralteisky, San Blas-Canillejas, Ussuriysk, Tiraspol, Pecs, Ruse.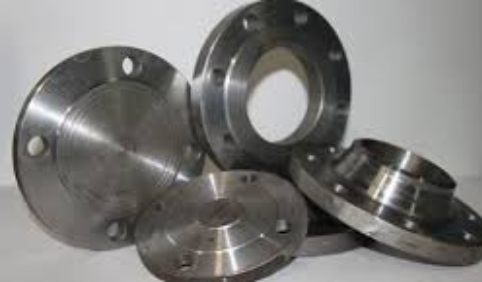 Sanicro Alloy 28 Flanges Specification:
Specifications : ASTM B463 / ASME SB16.48
Dimensions : ANSI/ASME B16.5, B 16.47 Series A & B, B16.48, BS4504, BS 10, EN-1092, DIN, etc.
Standard : ANSI Flanges, ASME Flanges, BS Flanges, DIN Flanges, EN Flanges, etc.
Size : 1/2″ (15 NB) to 48″ (1200NB)
Class/Pressure : 150#, 300#, 600#, 900#, 1500#, 2500#, PN6, PN10, PN16, PN25, PN40, PN64 etc.
Flange Face Type : Flate Face (FF), Raised Face (RF), Ring Type Joint (RTJ)
Form : Slip on flanges, Socket weld flanges, Forged flanges, Blind flanges, Welding neck flange, Ring type joint flange, Spectacle blind flange, Reducing flange, Threaded / Screwed flange, Tongue and Groove flange, Long weld neck flange, Plate flange, Flate Face flanges, ASME B16.5 flanges.
Sanicro 28 Flanges Chemical Composition:
| | | | | | | | | | | |
| --- | --- | --- | --- | --- | --- | --- | --- | --- | --- | --- |
| Grade | C % | Si ≤ % | Mn ≤ % | P ≤ % | S ≤ % | Cr % | Mo % | Ni % | N % | Cu % |
| Alloy 28 | ≤ 0.02 | 0.70 | 2.00 | 0.03 | 0.01 | 26.0-28.0 | 3.00-4.00 | 30.0-32.0 | ≤ 0.11 | 0.70-1.50 |
Sanicro 28 Flanges Mechanical Properties:
Tensile strength Rm

N/mm²

0.2% Yield strength Rp

≥ N/mm²

Elongation A5

≥ %

Hardness HB 30

≤ HB

Modulus of elasticity

kN/mm²

500-750

220

35/30

230

195
Equivalent Grades for Alloy 28 Flanges:
| | | | |
| --- | --- | --- | --- |
| STANDARD | UNS | WERKSTOFF NR. | EN |
| Alloy 28® | N08028 | 1.4563 | X1NiCrMoCuN31-27-4 |
Types of ASME SB16.48 Sanicro 28 Flanges material:
Sanicro 28 Socket Weld Flanges

Sanicro EN 1.4876 Reducing Flanges Distributors at Germany

Alloy 28 Plate Flanges Suppliers

Sanicro UNS N08028 Forged Flanges

ASTM B463 Sanicro 28 Slip-On Flanges Suppliers at Morocco

Sanicro Alloy 28 Weld Neck Flanges

Alloy 28 SORF Flanges

Sanicro 28 BLRF Flange Exporter

Sanicro EN 1092-1 Flanges

Sanicro 28 Forged Flanges

Sanicro Alloy Blind Flange Exporter

ANSI B 16.47 Sanicro Flange
Sanicro 28 Flanges Exporter
ASME B16.5 Sanicro Flanges

ASME SB16.48M Alloy 28 SWRF Flange Stockist

Sanicro 28 Nipoflange

ASME SB16.48 Alloy 28 BLRF Flange

Sanicro 28 Flanges

Sanicro 28 Tongue & Groove Flanges

Sanicro 28 Square Flanges Supplier at Jordan

Sanicro 28 Raised Face Flanges

Alloy 28 Blind Flanges Manufacturer at Tunisia

Sanicro 28 Lap Joint Flanges Dealers

Sanicro 28 Orifice Flanges

Sanicro 28 Ring Type Joint Flanges

Alloy 28 Threaded Flanges

Sanicro 28 Long Weld Neck Flanges

Sanicro 28 Short Weld Neck Flange

Inconly Flat Face 28 Flange

Sanicro 28 WNRF FLANGE
Micro and MacroTest

Positive Material Identification – PMI Testing

Hardness Test

Chemical Analysis – Spectro Analysis

Intergranular Corrosion (IGC) Test

Flaring Test

Flattening Test

Pitting Resistance Test

Mechanical Testing Such as Tensile of Area
Want to get in touch? We'd love to hear from you! Here's how you can reach us…
Find Us at
3/76, Hararwalla Building, Near Alankar Thatre, Prathna Samaj, Khetwadi, Girgaon, Mumbai, Maharashtra 400004
Our team is happy to answer your sales question. Fill out the form and we'll be in touch as soon as possible.