AASTM B358 Incoloy 800HT Welded Pipe/ UNS N08811 Fabricated Pipe

Home » Incoloy 800HT Welded Pipes
Incoloy 800HT Pipe Manufacturer in Europe, UNS N08811 Incoloy 800HT welded pipes, Incoloy 800HT Steel Pipe, Incoloy 800HT Fabricated Pipes Stockist, ASTM B358 Incoloy exhaust Pipes, Alloy 800HT UNS N08811 Seamless Pipes Price, Incoloy Din 1.4876 Welded Pipe, Incoloy UNS N08811 Pipes Supplier.
Incoloy UNS N08811 Pipes, Alloy 800HT Pipes, Manufacturer Of Alloy Incoloy 800HT Pipes, Incoloy 800HT Pipes price list in Europe, ASME SB358 Incoloy 800HT Pipes, Alloy 800HT Hexagonal Pipes, 800HT Incoloy ERW Pipes Supplier, Incoloy Din 1.4876 Hollow Pipes, Incoloy 800HT pipe stockist in Europe.
Dinesh Tube is a manufacturer & supplier of Incoloy 800HT Pipe, Incoloy 800HT Pipe, 1.4876 pipes, ASTM B358 UNS N08811 Pipe, ASME SB358 UNS N08811 Pipe, Alloy 800HT Welded Pipe, Incoloy 800HT Pipe, UNS N08811 Thick Pipe, Incoloy 800HT Hexagonal Pipe, DIN 1.4876 Incoloy 800HT Pipes, ASTM B358 UNS N08811 Pipe, ASME SB358 UNS N08811 Pipes, Alloy 800HT Pipes, Incoloy 800HT Welded Pipes, Incoloy UNS N08811 Seamless Pipes
Detailed Information
Dinesh Tube is one of the most prominent manufacturers and suppliers of Incoloy 800HT Pipes. Our Alloy 800HT Welded Pipes is a mixture of pure and best quality metals as our experts check very carefully each and every step of the mixture. These Incoloy 800HT Fabricated Pipes come in various Standards and Customized Sizes, Dimensions, Shapes, etc. Apart from being one of the widest used pipes across several industries, this nickel chromium-based Alloy 800HT Pipes is usually available in pipes & tubes.  Incoloy 800HT Hexagonal Pipes are often referred to as a superalloy. This nickel – chromium-based Incoloy 800HT Alloy Hexagonal Pipes possesses an excellent combination of valuable properties. This Alloy 800HT Fabricated Pipes also displays good resistance to heat as well as freedom from aging or from stress-related corrosion, throughout the annealed to heavily cold worked range condition. Incoloy 800HT Pipes can be joined by the usual welding, brazing, and soldering process. Alloy 800HT Welded Pipes are almost exclusively supplied in the annealed condition.
As a characteristic of Incoloy alloys, the UNS N08811 Incoloy 800HT Pipes too is known to be an oxidation corrosion-resistant material. This is why the metal is well suited for applications or for service in those environments, where the metal has been subjected to extreme pressure and heat or temperature. When heated, Alloy 800HT UNS N08811 Pipes forms a thick, stable, passivating oxide on its surface. Hence, Incoloy 800HT Pipes suppliers in Europe recommend its use in those sectors, where the metal is to be exposed in high-temperature environment settings. The high-temperature tensile strength of Incoloy 800HT Pipes has been developed by manufacturers who treat the metal to a solid solution strengthening process or a precipitation-hardening process. The high chromium content present in Incoloy 800HT Pipes raises the oxidation resistance of the alloy considerably higher, which is in comparison to that of pure nickel. The corrosion resistance property of these ASME SB358 Incoloy 800HT Pipes has been noticed even in the presence of a reductive condition, where the Alloy 800HT Pipes have the ability to resist corrosion by a number of organic as well as inorganic compounds. At cryogenic temperatures, unlike certain conventionally used stainless steel grade pipes, the ASME SB358 UNS N08811 Pipes do not undergo a ductile to the brittle transition phase. 
The high nickel content in the Incoloy 800HT Hexagonal Pipe enables the alloy to retain considerable resistance even when exposed to reducing conditions.  Incoloy 800HT Pipe suppliers in Europe recommend using this alloy because of its good resistance to corrosion against a number of organic as well as inorganic compounds. The nickel content in this Incoloy WERKSTOFF NR. 1.4876 Pipe provides it excellent resistance to chloride-ion stress-related corrosion cracking. Not only this, but the Incoloy 800HT UNS N08811 ERW Pipe also offers excellent resistance to alkaline solutions.
Secondly, the content of chromium in this Nickel Alloy 800HT ERW Pipe gives the alloy resistance to sulfur compounds along with various oxidizing environments. The chromium content in the 1.4876 Alloy 800HT Round Pipe makes it superior, in comparison to commercially pure nickel even under oxidizing conditions. In strong oxidizing solutions such as heated concentrated nitric acid, ASTM B358 Incoloy 800HT Welded pipe has poor resistance. Since ASME SB358 UNS N08811 Welded Pipe is relatively un- attacked by the majority of neutral and alkaline salt solutions, Incoloy 800HT pipe manufacturers recommend these pipes for applications that involve some caustic environments. The SCH40 Incoloy 800HT Pipe is known to resist steam as well as mixtures of steam, air, and carbon dioxide.
alloy 800HT pipes are non-magnetic in nature. A reason why Incoloy 800HT pipe suppliers in Europe prefer this alloy is because it has so much to offer. Meaning, the Incoloy DIN NR. 1.4876 Pipe has a combination of excellent mechanical properties with its high tensile strength and good workability properties and its ease in welding.
Cities We Deliver
Moscow, London, Saint Petersburg, Berlin, Madrid, Kyiv, Rome, Paris, Bucharest, Minsk, Budapest, Hamburg, Warsaw, Vienna, Barcelona, Stockholm, Kharkiv, Novosibirsk, Yekaterinburg, Nizhniy Novgorod, Belgrade, Munich, Milan, Prague, Copenhagen, Sofia, Samara, Omsk, Kazan, Rostov-na-Donu, Chelyabinsk, Ufa, Dnipro, Donetsk, Dublin, Brussels, Volgograd, Odessa, Birmingham, Perm, Koeln, Naples, Krasnoyarsk, Turin, Liverpool, Saratov, Voronezh, Valencia, Zaporizhia, Marseille,Lodz, Krakow, Riga, Amsterdam, Nottingham, Lviv, Sevilla, Tolyatti, Zagreb, Sarajevo, Sheffield, Zaragoza, Athens, Kryvyi Rih, Frankfurt am Main, Krasnodar, Palermo, Ulyanovsk, Chisinau, Wroclaw, Izhevsk, Bristol, Yaroslavl, Barnaul, Rotterdam, Essen, Glasgow, Stuttgart, Dortmund, Vladivostok, Irkutsk, Genoa, Oslo, Khabarovsk, Khabarovsk Vtoroy, Düsseldorf, Goteborg, Poznan, Malaga, Helsinki, Orenburg, Bremen, Vilnius, Novokuznetsk, Ryazan', Tyumen, Lisbon, Lipetsk, Hannover, Penza, Mykolayiv, Naberezhnye Chelny, Leicester, Leipzig, Kalininskiy, Duisburg, Astrakhan, Nuernberg, Makhachkala, Dresden, Tomsk, Mariupol, Gomel, Kemerovo, Skopje, The Hague, Lyon, Tula, Edinburgh, Gdanskm, Antwerpen, Kirov, Leeds, Luhansk, Cardiff, Cheboksary, Murcia, Kaliningrad, Toulouse, Bryansk, Bratislava, Ivanovo, Sevastopol, Magnitogorsk, Wandsbek, Kursk, Szczecin, Palma, Tver, Khmelnytskyi, Manchester, Tallinn, Bochum, Las Palmas de Gran Canaria, Nizhny Tagil, Bochum-Hordel, Makiyivka, Tirana, Kaunas, Stoke-on-Trent, Brno, Mahilyow, Bydgoszcz, Bologna, Stavropol', Wuppertal, Ulan-Ude, Lublin, Coventry, Arkhangelsk, Bilbao, Thessaloniki, Vinnytsia, Florence, Belgorod, Kurgan, Vitebsk, Zurich, Plovdiv, Kaluga, Nice, Krasnogvargeisky, Simferopol, Sunderland, Alicante, Bielefeld, Cordoba, Sochi, Birkenhead, Orel, Volzhskiy, Smolensk, Kherson, Murmansk, Islington, Reading, Iasi, Valladolid, Poltava, Vladikavkaz, Hrodna, Katowice, Cluj-Napoca, Cherepovets, Timișoara, Vologda, Kingston upon Hull, PrestonBonn, Ostrava, Varna, Vladimir, Chita, Mannheim, Chernihiv, Newport, Craiova, Constanta, Saransk, Malmoe, Brest, Surgut, Swansea, Bradford, Cherkasy, Vigo, Southend-on-Sea, Sumy, Galati, Bialystok, Tambov, Catania, Utrecht, Marienthal, Karlsruhe, Zhytomyr, Hamburg-Nord, Yoshkar-Ola, Taganrog, Horlivka, Kostroma, Gijon, Bari, Nantes, Brasov, Komsomolsk-on-Amur, Strasbourg, Belfast, Mal'chik, Wiesbaden, Ljubljana, Derby, Muenster, Gelsenkirchen, Sterlitamak, Eixample, Aachen, Petrozavodsk, Moenchengladbach, Plymouth, Augsburg, Luton, L'Hospitalet de Llobregat, Espoo, Latina, Bratsk, Rivne, Gdynia, Carabanchel, Wolverhampton, Eimsbuettel, Altona, Nis, Porto, Kropyvnytskyi, Kamianske, Montpellier, Częstochowa, City of Westminster, Chemnitz, Orsk, Southampton, A Coruna, Nizhnevartovsk, Braunschweig, Puente de Vallecas, Angarsk, Mar'ino, Novorossiysk, Khimki, Blackpool, Krefeld, Aarhus, Kosice, Chernivtsi, Sant Marti, Ternopil, Gasteiz / Vitoria, Yakutsk, Granada, Nizhnekamsk, Halle (Saale), Hamburg-Mitte, Dzerzhinsk, Kiel, Bordeaux, Gent, Syktyvkar, Elche, Milton Keynes, Magdeburg, Ploiești, Lille, Ciudad Lineal, Bexley, Kremenchuk, Sosnowiec, Stary Oskol, Neue Neustadt, Radom, Groznyy, Oviedo, Santa Cruz de Tenerife, Graz, Shakhty, Blagoveshchensk, Banja Luka, Babruysk, Fuencarral-El Pardo, Messina, Badalona, Oberhausen, Verona, Prokopyevsk, Rybinsk, Vykhino-Zhulebino, Freiburg, Northampton, Zelenograd, Archway, Biysk, Novi Sad, Veliky Novgorod, Centralniy, Lutsk, Bergen, Braila, Norwich, Mokotow, Luebeck, Cartagena, Terrassa, Eindhoven, Rennes, Torun, Kielce, Jerez de la Frontera, Oradea, Sabadell, Mostoles, Linz, Alcalá de Henares, Ivano-Frankivsk, Debrecen Padova, Erfurt, Vasyl'evsky Ostrov, Tampere, Harburg, Pskov, Favoriten, Nicosia, Charleroi, Severnyy, Tilburg, Balakovo, Armavir, Bila Tserkva, Dudley, Hagen, Gliwice, Pamplona, Rostock, Fuenlabrada, Aberdeen, Reims, Engel's, Burgas, Kassel, Severodvinsk, Portsmouth, Newcastle upon Tyne, Klaipeda, Zabrze, Zlatoust, Cork, Vantaa, Syzran', Bytom, Almeria, Praga Poludnie, Sutton, Petropavlovsk-Kamchatsky, Trieste, Donaustadt, Leganes, Le Havre, Swindon, Dun Laoghaire, San Sebastian, Hamm, Mainz, Brescia, Geneve, Cergy-Pontoise, Korolyov, Sants-Montjuic, Santander, Liege, Kamensk-Uralsky, Prato, Saarbrücken, Groningen, Taranto, Crawley, Castello de la Plana, Yasenevo, Podolsk, Burgos, Amadora, Ipswich, Bielsko-Biała, Yuzhno-Sakhalinsk, Almere Stad, Split,Saint-Etienne, Turku, Wigan, Kramatorsk, Croydon, Miskolc, Walsall, Herne, Lyublino, Mansfield, Olsztyn, Bacau, Oxford, Muelheim, Albacete, Reggio Calabria, Arad, Baranovichi, Toulon, Angers, Horta-Guinardo, Patra, Alcorcon, Berezniki, Volgodonsk, Breda,Pitesti, Miass, Abakan, Neukoelln, Getafe, Novocherkassk, Osnabrück, Nou Barris, Warrington, Szeged, Basel, Zenica,Solingen, Pilsen, Nazran', Slough, Piraeus, Bournemouth, Peterborough, Ludwigshafen am Rhein, Floridsdorf, Leverkusen, Hortaleza, Rubtsovsk, Mytishchi, Salavat, Oldenburg, Bibirevo, Khoroshevo-Mnevniki, Modena, Nijmegen, Grenoble, Cambridge, Rzeszow, Doncaster, Melitopol, Golyanovo, Admiralteisky, San Blas-Canillejas, Ussuriysk, Tiraspol, Pecs, Ruse.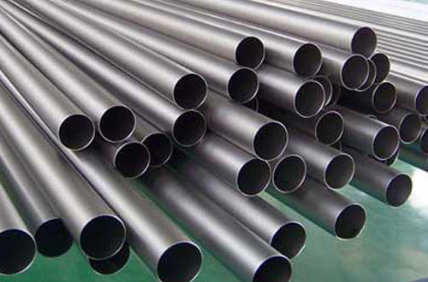 Incoloy 800HT Welded Pipe
Incoloy 800/ 800H/ 800HT Pipe Specification:

ASTM Specification

ASTM B358 ASME SB407 ASTM B358 ASME SB358, UNS 8800, 8811, 8811 Pipe

Standard

ASTM, ASME, JIS, AISI, AMS, EN, SAE, DIN, NF, TOCT, DS, DTD, GB

ASTM B358 Incoloy 800HT Seamless Pipe Size

4 to 219mm W. T.: 0.5 to 20mm

UNS N08811 Welded Pipe Size

5.0 – 1219.2 mm

Incoloy WERKSTOFF NR. 1.4876 EFW Pipe size

5.0 – 1219.2 mm

Swg & Bwg

12 Swg., 10 Swg., 16 Swg., 14 Swg., 20 Swg., 18 Swg.,

800HT Incoloy Pipe Schedule

XS, SCH30, SCH40, XXS, SCH80, SCH120, SCH60, SCH140, STD, SCH10, SCH10S, SCH40S, SCH80, SCH20, SCH5, SCH160

Incoloy 800HT Pipe Length

Double Random, Single Random, Standard & Cut length Pipe

Finish

Polished, AP (Annealed & Pickled), BA (Bright & Annealed), MF, NO.1, NO.4, 2B, BA, HL, 8K, Mirror finish, etc

Form

Incoloy 800HT is available in the form of Round, Square, Hollow, Rectangular, Hydraulic, Coiled, Straight Pipes, "U " Shape, PanCake Coils etc.

Type of 800HT Alloy Pipe

Seamless / ERW/ EFW / Welded / Fabricated / CDW / DOM / CEW Incoloy 800HT

Incoloy 800HT piped

Plain End, Beveled End, Threaded Pipe, Screwed ends

Marking on Alloy 800HT Pipe

All ASTM B358 Incoloy 800HT Pipes are marked as follows: Standard, Grade, OD, Thickness, Length, Heat No. (Or according to the customer's request.)

Application of Incoloy 800HT pipe

Dairy Pipe, Oil Pipe, Gas Pipe, Fluid Pipe, Boiler Pipe for Chemical Industry

Value Added Service

Draw & Expansion as per required Size & Length, Polish (Electro & Commercial) Annealed & Pickled Bending, Machining Etc.

Specialize in

Large Diameter Incoloy 800HT Pipe

Incoloy 800HT pipe manufacturing Technique

Cold drawn, hot drawn, bright annealed, solid solution, hot extruding

Incoloy 800HT pipe Test Certificate

Manufacturer Test Certificate 

Laboratory Test Certificate from Govt. Approved Lab. 

Under Third Party Inspection

Material Test Certificates (MTC)

Material Test Certificates (MTC) as per EN 10204/3.1B, EN 10204 3.1 and EN 10204 3.2, 100% Radiography Test Report, Heat Treatment Charts, Raw Materials Certificate, Third Party Inspection Report, Fumigation Certificates, Incoloy 800HT HS Code Commercial Invoice, Form A for Generalized System of Preferences (GSP)

We can also cut, thread, and groove UNS N08811 Pipe to meet your specifications. Incoloy 800HT Pipe Dimension ANSI/ ASME B36.10, B36.19, B2.1
| | | | |
| --- | --- | --- | --- |
| Types | Out diameter | Wall thickness | Length |
| NB Sizes (in stock) | 1/8" ~ 8" | SCH 5 / SCH 10 / SCH 40 / SCH 80 / SCH 160 | Up to 6 Meters |
| Incoloy 800HT Seamless Pipe (Custom Sizes) | 5.0mm ~ 203.2mm | As per requirement | Up to 6 Meters |
| Incoloy 800HT Welded Pipe (in Stock + Custom Sizes) | 5.0mm ~ 1219.2mm | 1.0 ~ 15.0 mm | Up to 6 Meters |
Incoloy 800HT Pipes Chemical Composition:
| | | | | | | | | | | |
| --- | --- | --- | --- | --- | --- | --- | --- | --- | --- | --- |
| Grade | C | Mn | Si | S | Cu | Fe | Ni | Cr | Al | Ti |
| 800HT | 0.06 – 0.10 | 1.50 max | 1.00 max | 0.015 max | 0.75 max | 39.50 min | 30.00 – 35.00 | 19.00 – 23.00 | 0.15 – 0.60ᴬ | 0.15 – 0.60ᴬ |
Incoloy 800HT Pipes Mechanical Properties:
| | | | | | |
| --- | --- | --- | --- | --- | --- |
| Element | Density | Melting Point | Tensile Strength | Yield Strength (0.2%Offset) | Elongation |
| 800 / 800H / 800HT | 7.94 g/cm3 | 1385 °C (2525 °F) | Psi – 75,000 , MPa – 520 | Psi – 30,000 , MPa – 205 | 30 % |
Equivalent Grades for 800HT Incoloy Pipes:
| | | | | | | | | |
| --- | --- | --- | --- | --- | --- | --- | --- | --- |
| STANDARD | WERKSTOFF NR. | UNS | JIS | BS | GOST | AFNOR | EN | OR |
| Incoloy 800HT | 1.4859 / 1.4876 | N08811 | NCF 800HT | NA 15(HT) | ЭИ670 | – | X8NiCrAlTi32-21 | XH32T |
ASTM B358 Incoloy 800HT Pipe Sizes
UNS N08811 Seamless Pipes are supplied according to ANSI/ ASME B36.19.
WT = Incoloy 800HT pipe wall thickness
OD = Incoloy 800HT pipe outside diameter
ASTM B358 Incoloy 800HT Pipe OD

mm

Pipe WT

mm

in.

Sch

Kg/m

13.72

1.65

1/4

10S

0.50

13.72

2.24

1/4

40S

0.64

13.72

3.02

1/4

80S

0.81

17.15

1.65

3/8

10S

0.64

17.15

2.31

3/8

40S

0.86

17.15

3.20

3/8

80S

1.12

21.34

2.11

1/2

10S

1.02

21.34

2.77

1/2

40S

1.29

21.34

3.73

1/2

80S

1.65

26.67

2.11

3/4

10S

1.30

26.67

2.87

3/4

40S

1.71

26.67

3.91

3/4

80S

2.23

33.40

2.77

1

10S

2.13

33.40

3.38

1

40S

2.54

33.40

4.55

1

80S

3.29

33.40

6.352)

1

160

4.30

42.16

2.77

1¼

10S

2.73

42.16

3.56

1¼

40S

3.44

42.16

4.85

1¼

80S

4.53

42.16

6.352)

1¼

160

5.69

48.26

2.77

1½

10S

3.16

48.26

3.68

1½

40S

4.11

48.26

5.08

1½

80S

5.49

60.33

2.77

2

10S

3.99

60.33

3.91

2

40S

5.52

60.33

5.54

2

80S

7.60

60.33

8.742)

2

160

11.29

73.03

3.05

2½

10S

5.35

73.03

5.16

2½

40S

8.77

73.03

7.01

2½

80S

11.59

88.90

3.05

3

10S

6.56

88.90

5.49

3

40S

11.47

88.90

7.62

3

80S

15.51

88.90

11.132)

3

160

21.67

101.60

3.05

3½

10S

7.53

101.60

5.74

3½

40S

13.78

101.60

8.08

3½

80S

18.92

114.30

3.05

4

10S

8.50

114.30

6.02

4

40S

16.32

114.30

8.56

4

80S

22.67

114.30

13.492)

4

160

34.05

141.30

6.55

5

40S

22.10

141.30

9.53

5

80S

31.44

141.30

15.882)

5

160

49.87

168.28

3.4

6

10S

14.04

168.28

7.11

6

40S

28.69

168.28

10.97

6

80S

43.21

168.28

14.27

6

120

54.75

168.28

18.262)

6

160

68.59

219.08

8.18

8

40S

43.20

219.08

12.7

8

80S

65.63

219.08

18.23

8

120

91.30

219.08

23.012)

8

160

112.97
Incoloy 800HT Pipes Types:
ASTM B358 Incoloy 800HT Pipe
Incoloy WERKSTOFF NR. 1.4876 Seamless Pipe
UNS N08811 Cold Drawn Pipe
Incoloy WERKSTOFF NR. 1.4876 Welded Pipe
800HT Incoloy ERW Pipe
ASME SB407 Incoloy 800HT EFW Pipe
Incoloy DIN NR. 1.4876 SMLS Pipe
Capillary ASTM B358 Incoloy 800HT Thin Pipe
ASTM B358 800HT Incoloy Custom Pipe
Alloy 800HT UNS N08811 Round Pipe
1.4876 Alloy 800HT Beveled End Pipe
Alloy 800HT Rectangular Pipe
Incoloy 800HT Hexagonal Pipe
Incoloy 800HT Bush Hex Pipe
Nickel Alloy 800HT Fabricated Pipe
4 inch Incoloy WERKSTOFF NR. 1.4876 Pipe
800HT Incoloy Thick Wall Pipe
Cold Drawn 800HT Incoloy Seamless Pipe
ASME SB407 Incoloy 800HT Large Pipe
Schedule 5S Incoloy DIN NR. 1.4876 Pipe
Schedule 40 Incoloy Alloy 800HT Pipe
Alloy 800HT UNS N08811 Polished Pipe
High pressure UNS N08811 Pipe
ASTM B358 Incoloy 800HT Capillary Pipe
Alloy 800HT Exhaust Pipe
Incoloy 800HT Thin Wall Pipe
Small diameter Incoloy 800HT pipe
Nickel Alloy 800HT Pipe material
1.4876 Alloy 800HT Clad Pipe
ASTM B358 800HT Incoloy Annealed pipe
Cold Drawn ASTM B358 Incoloy 800HT Welded Pipe
Want to get in touch? We'd love to hear from you! Here's how you can reach us…
Find Us at
3/76, Hararwalla Building, Near Alankar Thatre, Prathna Samaj, Khetwadi, Girgaon, Mumbai, Maharashtra 400004
Our team is happy to answer your sales question. Fill out the form and we'll be in touch as soon as possible.